Plastic Pellet Pulverizer Machine
Product instruction:

Pvc pulverizer mainly used in producing plastic powder from plastic granules, scraps. This pvc pulverizer has features of compact structure, high capacity, low noise.

The whole set of Scrap Plastic Mill include feeding hopper, grinding chamber, vetex hopper, vibrating sieve, regrinding system, dust-cleaner. The blade for this plastic pulverizer could be rotor type blade and disk type blade. With cooling system, our plastic pulverizer can apply to PP, PE, EVA, ABS, PVC materials.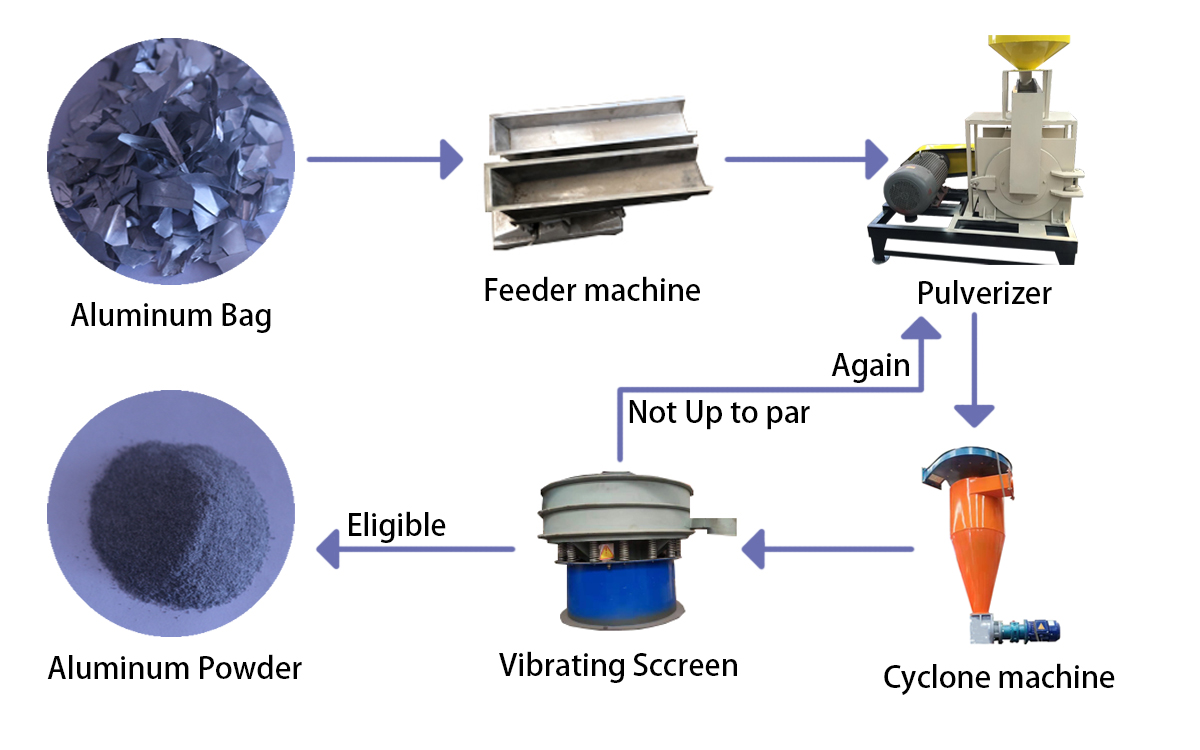 Structural feature:

1. The new cutter structure, strong collision between materials and shear crushing of the stationary blade plate in terms of the high-speed centrifugal force of the rotating blade.

2. The use of air-cooled and water-cooled combination has effectively controlled the temperature for crushing materials and solved the problem of degeneration, melting and charring of heat-sensitive plastics after grinding and other problems.

3. The grinding chamber of the machine can be opened, so that the cutter can be easily repaired and replaced.

4. It is equipped with the vibration screening equipment, so that materials whose powder particles cannot meet the requirements shall be returned to the mill for re-milling.

5. It is equipped with negative pressure feeding and dust removal devices, while improving the discharge speed of materials, avoid the occurrence of worn fan impellers due to the previous positive pressure discharge in the past, and dust in the process of milling has also been effectively recovered.

6. The electrical control part uses the domestic well-known brand, and the host part uses the star-delta starting mode, reducing the start-up current and increasing the service life of the motor.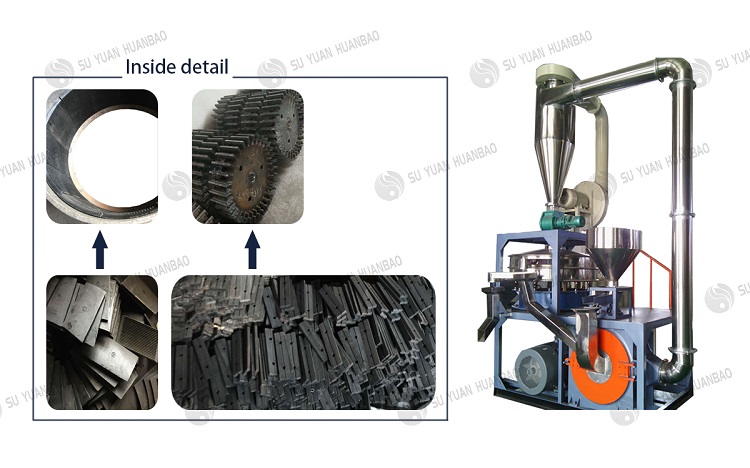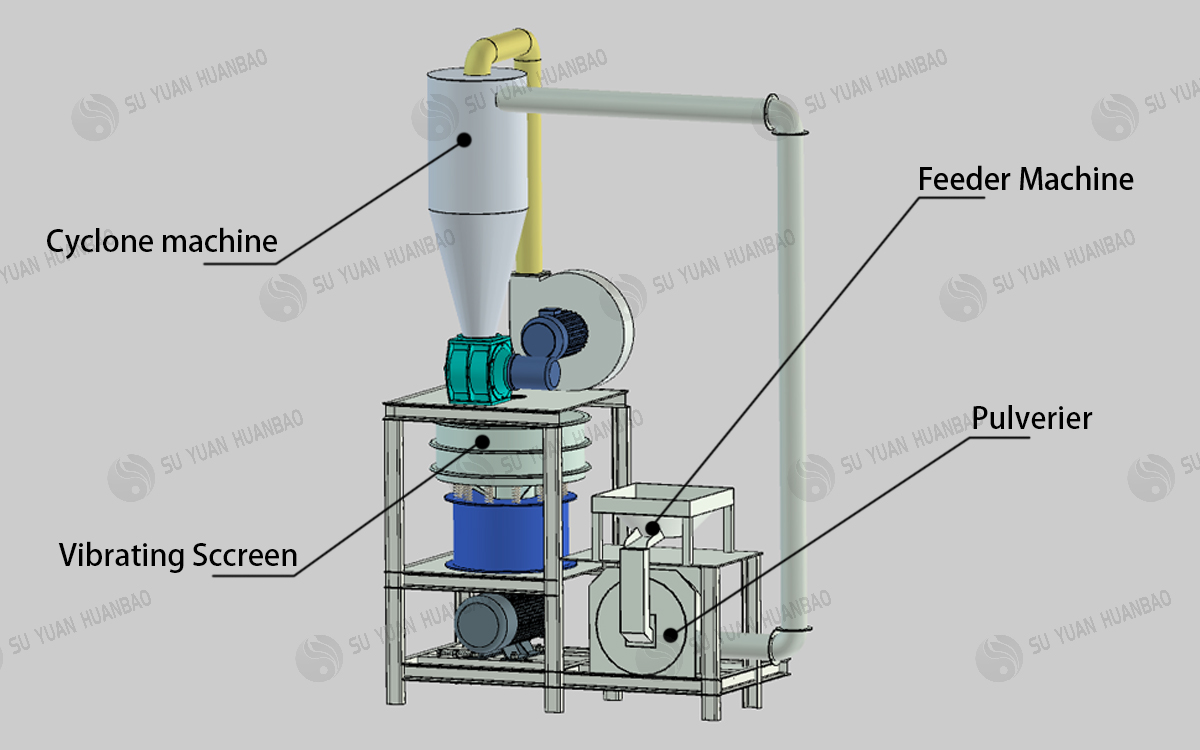 Raw materials: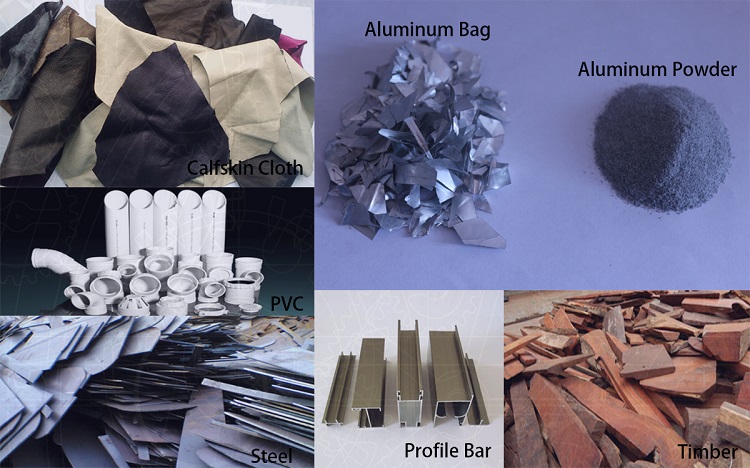 Structural parameter:
| | | | | | | | |
| --- | --- | --- | --- | --- | --- | --- | --- |
| Model | Cutter diameter | Rotating blade quantity | Stationary blade quantity | Power | Output | Size | Weight |
| SY-500 | Ф483±1 | 24 | 12 | 44/59 | 120-300 | 3000*2800*3900 | 1680 |
| SY-600 | Ф583±1 | 28 | 14 | 54/72 | 180-480 | 3200*3000*4200 | 2280 |
| SY-800 | Ф783±1 | 36 | 16 | 88/118 | 350-880 | 3500*3200*4500 | 2880 |
Package: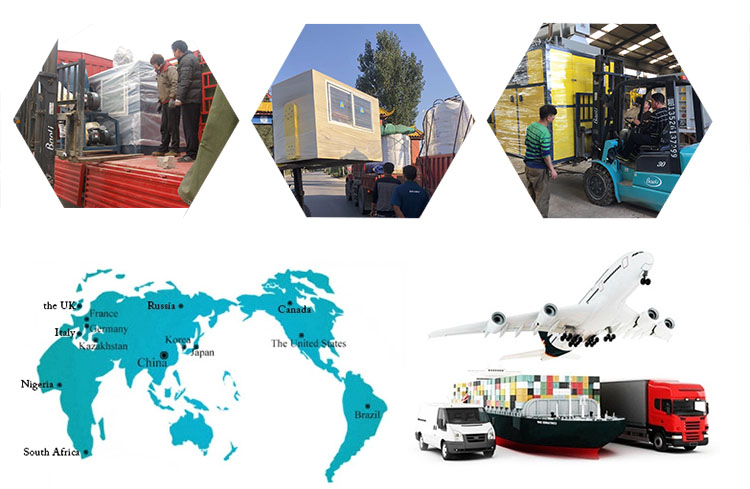 Our picture show: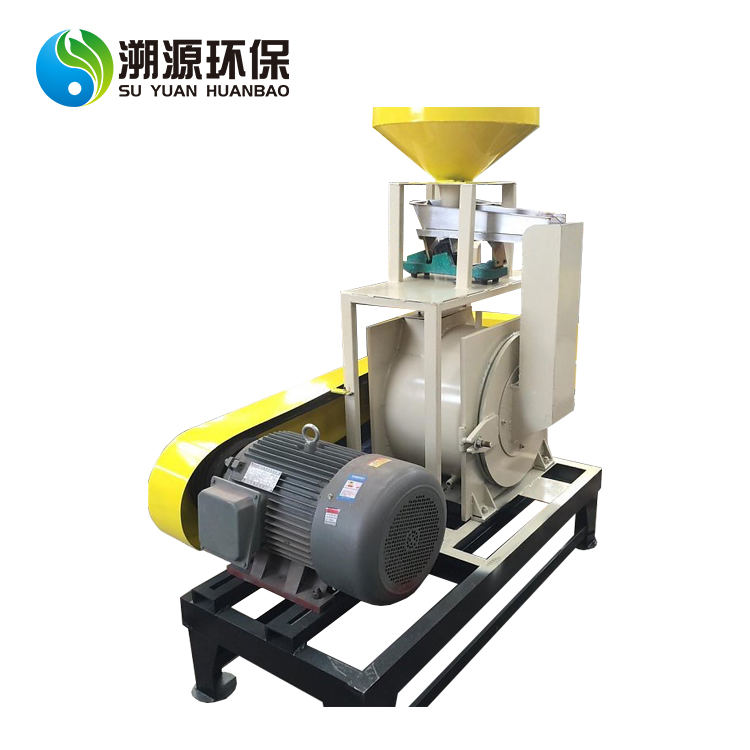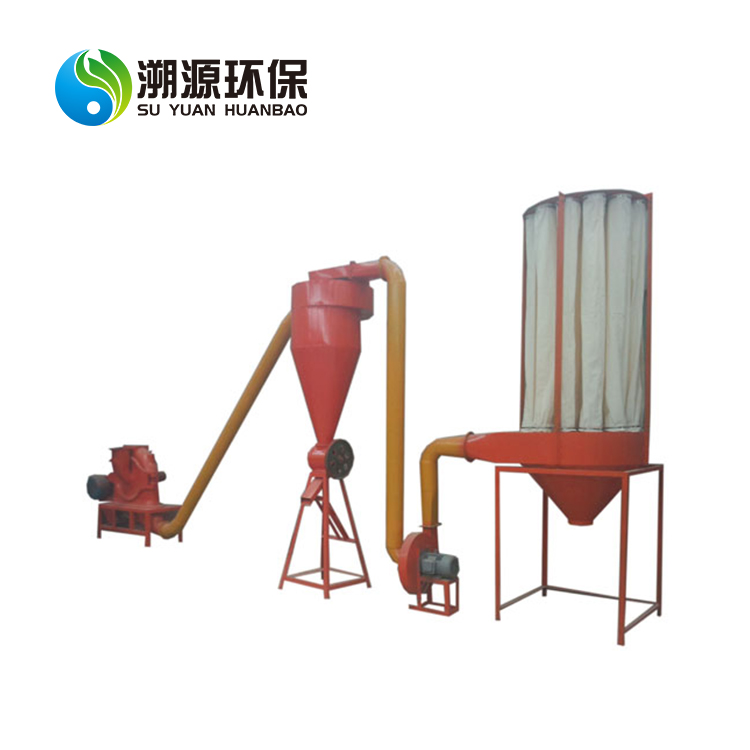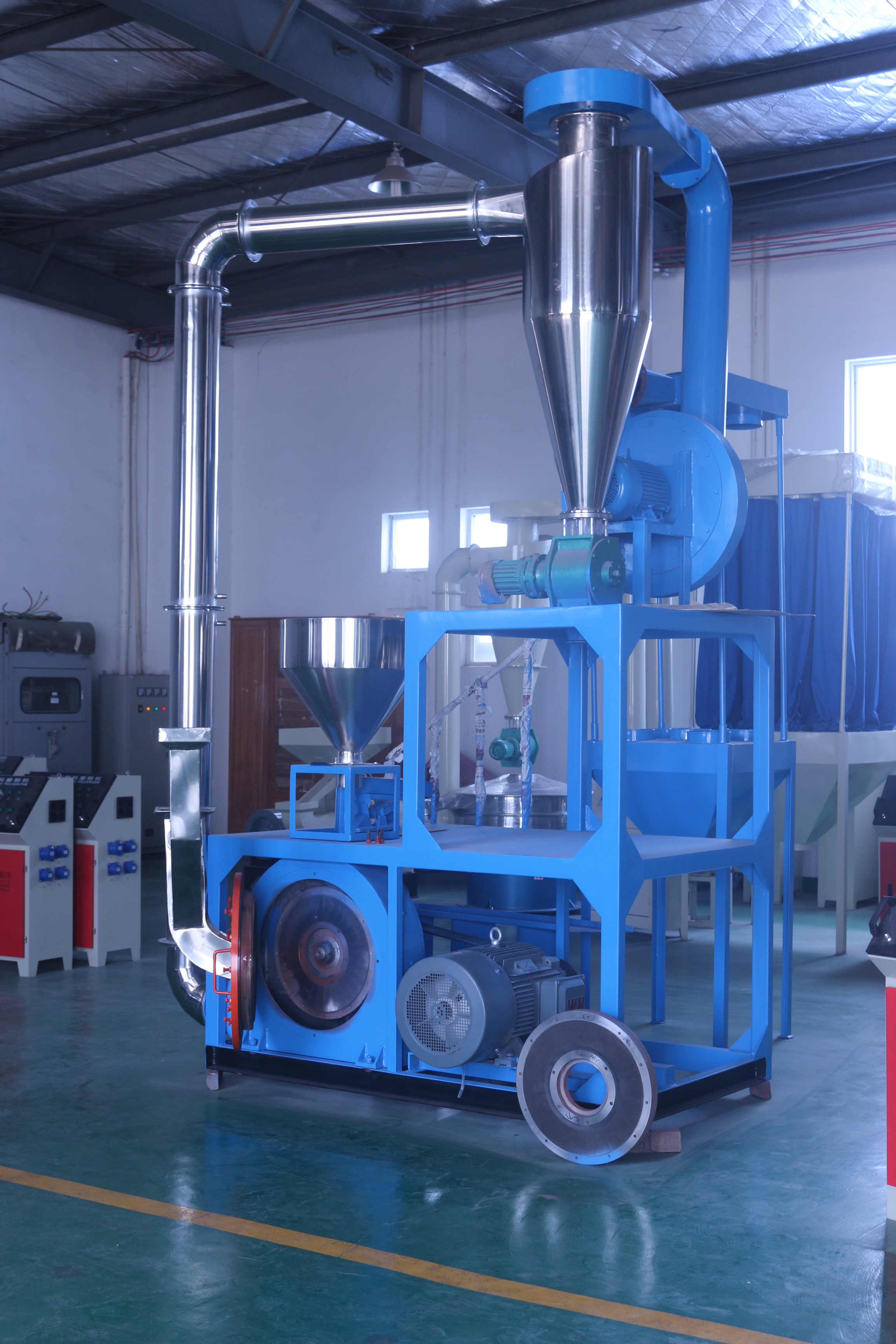 Company Profile:
China Henan Traceability Environmental Protection Equipment Co., LTD., founded in 2002,it is one of the early few domestic manufacturers of renewable resources recycling equipment.In the past 20 years, we have been focusing on the research and manufacturing of various waste resources separation, sorting and regeneration equipment.

The company mainly produces: Pcb Recycling Machines;Copper Wire Recycling Machines;Copper Aluminum Recycling Machines;Aluminum Plastic Recycling Machines;Radiator Separator those;Plastic Recycling Machines.

The Circuit Board Dismantaling Machine, through years of market verification, has stable and reliable equipment, and the Copper Wire Recycling Machine can realize the effect of no plastic in Copper and no Copper in plastic, which is advanced in China and highly recognized in the market.

Our company always adhere to the credibility of the first, customer first principle, to achieve the combination of quality products and quality service.We will with high quality products and reputation, dedicated service and new and old customers, to jointly create a clean blue sky and efforts.

Because we are professional, we are trustworthy;Because we work hard, we do better!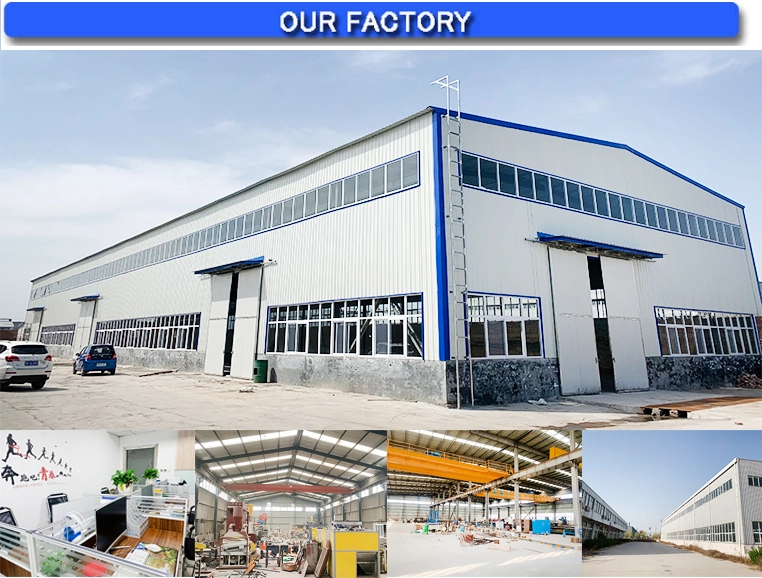 Xinxiang Traceability Environmental Protection Equipment Co. Ltd. was established in the end of 2002.For more than 18 years, we have been committed to the research and manufacture of various waste resources separation and sorting recycling equipments.
The company has always adhered to the principle of " Service First, Customer First ". We will serve the new and old customers with high quality products and service. We will contribute to create a healthy and environmental world together !
Our Customer visiting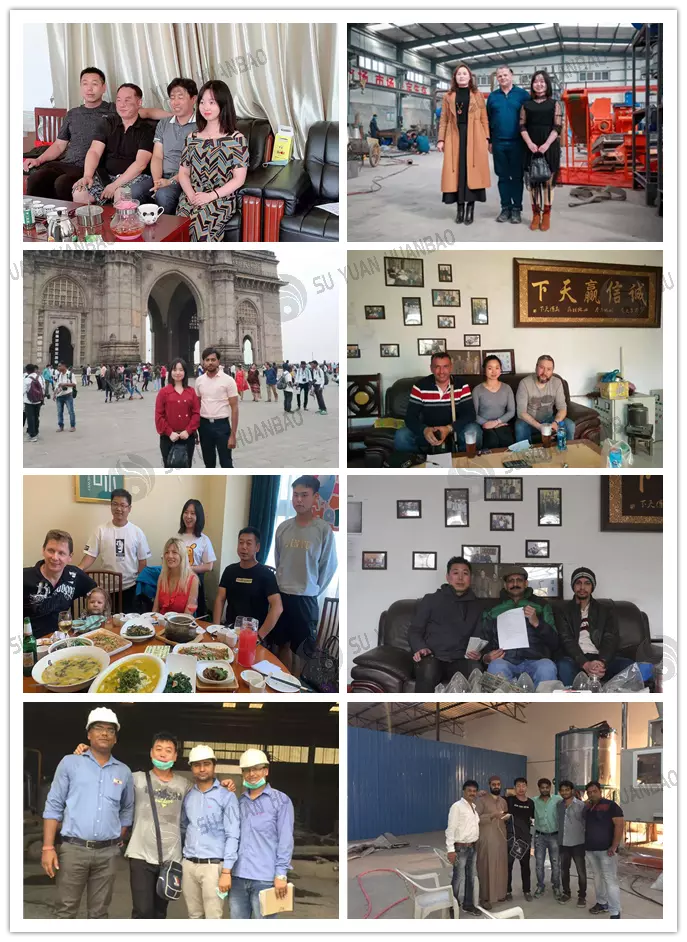 Our Certificates

FAQ
Q: Why Choose Us?
1)Eighteen year's experience,Enjoy a high reputation at home and abroad
Our factory has been dedicated to recycling equipment for 18 years. Our machines have high reputation both at home and abroad (Such as the Middle East, Southeast Asia, Africa and so on more than 10 countries and regions)
2) Price advantage
We are manufacturers, not dealer. Factory direct sale makes price more competitive.
3) Fast Delivery:
We promise the goods can be shipped out on delivery date after confirmation of the order.
Q: How to ensure the quality of the machine ?
You can send your sample scrap materials to us, we will test the machine for you for free. We also warmly welcome you to visit our factory to test our machine personally.
Q: Which brand of motor will you use?
We use domestic motor manufatured by Chinese-famous suppliers, but you can choose Siemens or other brand motor.