Introduction for Wood Chip Dust Press Wood Pellet Packing Machine:
1. Our hydraulic press machines are hydraulically driven, and manual or PLC automatic control operation can be selected;
2. There are different ways of discharging, such as turning the bag, pushing the bag (side push and forward push) or manually picking up the bag (packing);
3. No foot screws are required for installation, and diesel engines can be used as power in places where there is no power supply;
4. The size of the compression chamber and the size of the block can be customized according to customer requirements.
5. The spherical structure is used between the pushing cylinder and the pushing head, which has good reliability and long service life of the oil seal.
6. The feeding port is equipped with a distributed shearing knife, which has high shearing efficiency.
7. Low noise hydraulic circuit design, high efficiency and low failure.
8. Easy to install, no foundation required.
9. Button operation, PLC control, safe and reliable.

Technical Parameters of Wood Pellet Press Machine:
| | | | | | | |
| --- | --- | --- | --- | --- | --- | --- |
| Model | GMS-DB110 | GMS-DB210 | GMS-DB310 | GMS-DB660 | GMS-DB880 | GMS-DB1000 |
| Power | 7.5kw | 10kw | 11kw | 15kw | 18.5kw | 22kw |
| Capacity | 8-10pieces/h | 8-10pieces/h | 8-10pieces/h | 6-10pieces/h | 6-10pieces/h | 6-10pieces/h |
| Bundle | 800*400*600mm | 800*400*600mm | 800*500*600mm | 1200*800*1000mm | 1200*800*1000mm | 1400*1000*1000mm |
| Dimension | 1400*700*2700mm | 1400*700*2700mm | 1500*800*2900mm | 1700*1200*3400mm | 1700*1200*3400mm | 1800*1200*3500mm |
| Weight | 600kg | 700kg | 850kg | 1400kg | 1600kg | 2000kg |
More Photos Display for Wood Chip Dust Press Wood Pellet Packing Machine: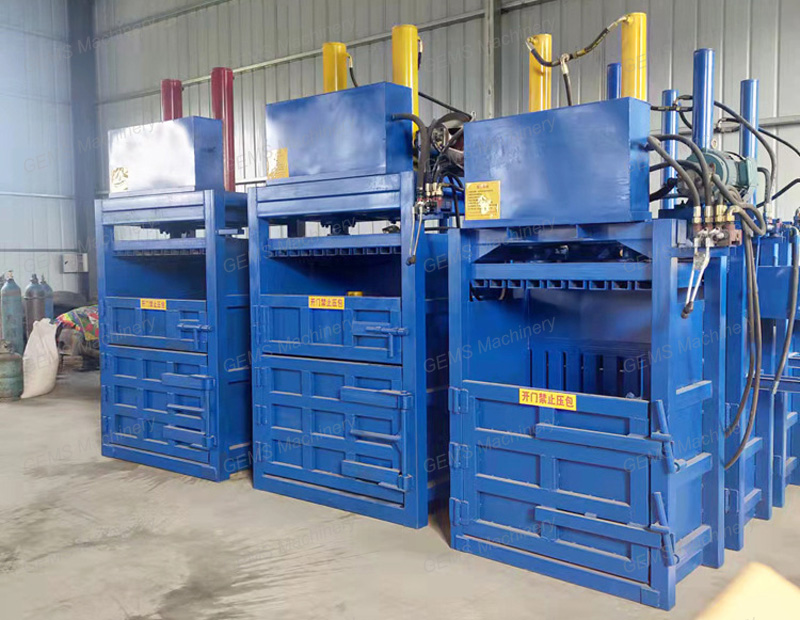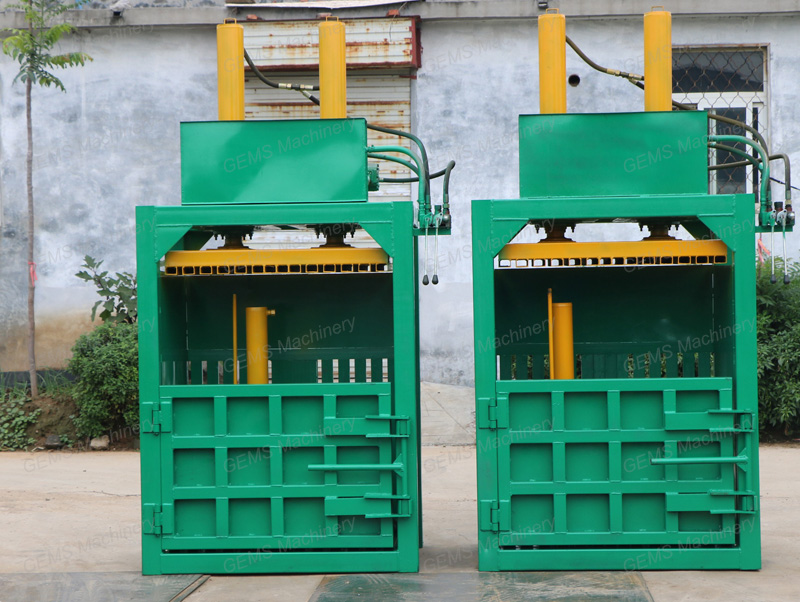 Final Baling Effect: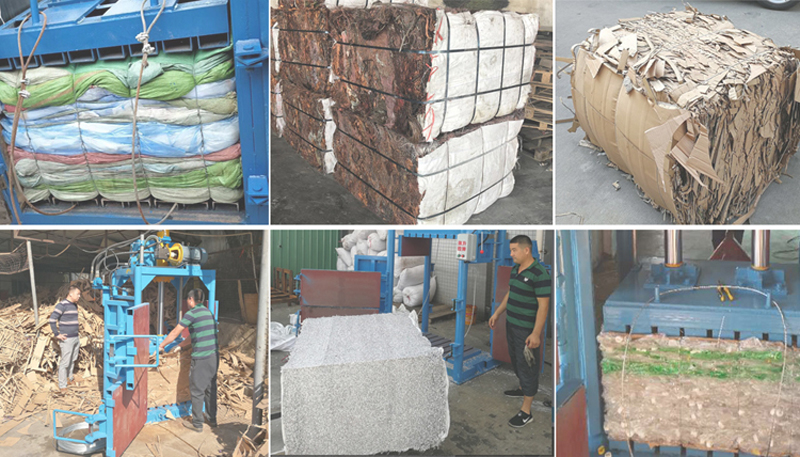 What is more, we also have the fruit vegetable washing machine,fruit vegetable crusher, fruit vegetable juice extrator and hydraulic press machine and colloid mill machine to make fruits juice. For more details, please contact me for more details: