Handy Biomass Pellet Mill Wood Pelletizer Machine



This type of vertical ring die 1000kg/h wood Pellet Mill Machine is widely used in the biomass-energy fuels plant, power plant, wood processing plant, fertilizer plant, chemical plant etc.
It is the ideal pressing shaping pelletizing equipment with low investment and high profit.

All kinds of feed pellet line, for processing fish feed livestock and poultry feed pellets (floating fish feed is not the processing below, it should be design individually).

The machine set integrates all the equipment required in processes of grinding, mixing, pelletizing, cooling, screening, lifting and conveying, electric control, etc. It can produce high-grand animal feed, aqua feed.

The machine is applicable for the feed mills and aquaculture farms with annual output of 1000-10000 tons per shift. This series has more than ten technologies with modular design. And the users can make choice according to their requirements.

All the machines are under centralized control. It can also be supplied with automatic proportioning system for full automatic production if required by the customer.

It is a middle-sized modular machine set integrating automation, high efficiency and advancement. It is ideal equipment for its low investment and quick returns.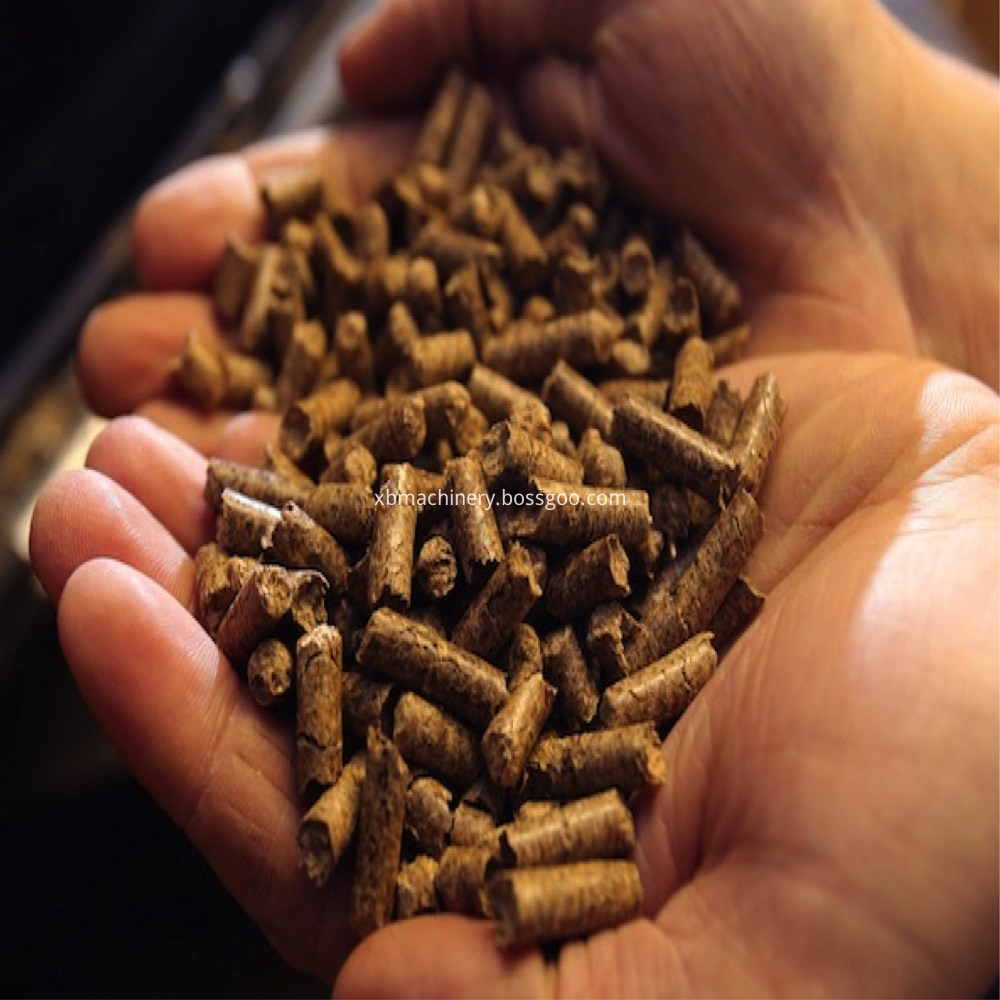 Features
1. Gear directly-connecting driving is adopted for high efficiency;
2. Full stainless steel feeder; Variable pitch and anti bridging structure; Electromagnetic converter control;
3. Stainless steel conditioner; Axial steam spraying extends the conditioning time and cooking effect;
4. Main gear and pinion shaft adopt the carbonizing quenching with high accuracy; Smooth driving, low noise and long service life;
5. Gearbox and driving holes' accuracy are guaranteed by specialized casting supplier and NCC.
6. Feed Pelleting Machine is our new Ring Die equipment successfully developed by independent innovation. It overcomes many problems, such as the biomass coarse fiber is difficult for particle making, and with poor efficiency.
7. With the advanced international manufacture technology, We can offer you the high quality moulds for
your various feed machines with different materials. It will extend your machine's service lifetime, improve
product's quality and reduce your tonnage consumption cost.
Advantages of biomass granulator:

1. The whole bearing part of biomass granulator adopts oil circulating lubrication system and high-quality gear box drive system, making the equipment more solid and durable;
2. The overall design of the cross axis ensures the rigidity of each axis. The oil supply hole and oil return hole of the cross axis are designed with compound hole structure.
The overall design adopts the principle of one hole to two rollers, which reduces the friction caused by the horizontal displacement of the press roll, is conducive to reducing energy consumption, reducing wear and improving the economic efficiency of the whole machine.
3. Biomass granulator has low energy consumption, high output, strong adaptability of materials and long running time without failure;
4. Vertical feeding, direct delivery, fine production, high processing technology, double-layer body;
5. The mould is stationary, the pressure wheel is rotating, the material is centrifugal and evenly distributed around it;
6. The biomass granulator is equipped with a fineness analyzer, which can control the fineness of the finished product at will and can crush sawdust particles with different fineness;
7. The circular mould of this product, with vertical structure, is conducive to cooling and cooling of granulation chamber, which can increase the service life of biomass granulator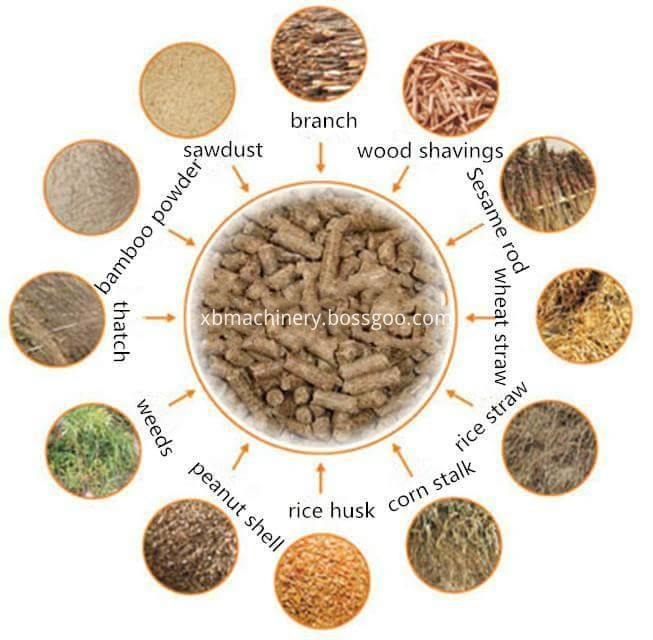 Pre-sales service:
Receive customer consultation, determine the scale of operation according to customer demand, and provide plant construction plan;
Provide customers with project design and process flow design, which is suitable for the formulation of the purchase plan of your machine equipment, and provide customers with relevant technical documents in time.
According to your special needs, design products, train technical operators for you to carry out preliminary design and construction design.
In-service:
We send technicians to the site to guide the installation, commissioning and training of operators
24-hour telephone service throughout the day, holiday service as usual.
After-sales service commitment:
Telephone support means that the customer asks for technical support and help from us by phone or fax when they encounter difficulties in using the equipment or when the equipment is abnormal.
After confirming the customer's service request, we will arrange technicians to help the demander locate the fault within the specified time (i.e. response time) by telephone, and propose solutions, so as to finally guide the customer to troubleshoot the equipment fault.
Field support and failure recovery commitment
On-site support means that the customer asks us for technical support and help by phone or fax when they encounter difficulties in using the equipment or when the equipment is abnormal.
After confirming the customer's service request, if the fault cannot be diagnosed and solved by telephone, we will send technicians to the site to deal with it immediately and finally solve it.
Our products offer "three packages".
One year warranty, lifetime maintenance;
24 hours receiving technical consultation, providing technical diagnosis to customers;
The maintenance personnel shall be in place immediately after receiving the fault notice to troubleshoot the fault;
Assist user system upgrade, equipment and mold update.
Company show:
Shandong qufu xingbang heavy industry equipment co., LTD will build a science and technology leading enterprise integrating research and development, manufacturing and installation, and international trade.
Main development and production of products are building materials equipment: automatic glass magnesium fire board production line, large multi-function wall board exterior wall insulation board production line, fire door core board production line of environmental protection and new energy straw making machine, fully automatic quadrilateral cutting saws;
Woodworking machinery, automatic cover machine, labeling machine, automatic finishing machine, UV light solid machine, hot pressing machine, vacuum molding machine, cold press machine, universal coating machine, and other products, the above products have passed the relevant state departments of technical appraisal and recognition, has enjoyed good reputation in the market, obtained the customer consistent high praise.
The products produced by the company are sold to all over the country and some surrounding countries and have achieved high economic and social benefits.
Product Categories
Building Material Making Machinery
Compound Ventilation Tube Sheet Metal Production Line
Automatic Four Edge Cutting Saw
Large Fireproof Door Core Board Production Line
Fully Automatic New Compound Straw Tile Production Line
Fire Prevention Board Machine Straw Door Equipment
Fire Prevention Board Production Line
Polyurethane Low Pressure Foaming Machine
Polyurethane High Pressure Foaming Machine
Glass Magnesium Fire Prevention Board Plate Automatic Production Line
Glass Magnesium Fire Board Decorating Plate Production Line
Plastic Extrusion And Recovery Equipment
Plastic Extruder Machine
Plastic Pelletizing Recycling Machine
Sheet Plate Board Extrusion Line
Plastic Washing Recycling Machine
PVC WPC Profile Extrusion Line
Plastic Pipe Extrusion Line
Plastic Crusher & Granulator
Plastic Shredder
Plastic Auxiliary Machine
Woodworking Machinery
Wallboard Decorative Machine
Door Decorative Machine
Cabinet Decorative Machine
Floor Decroative Machine
Moulding Line Decroative Machine
Veneer Machine
Indoor Decroative Machine
Woodworking Wrapping Machine
Sawdust Granulator /Wood Pellet Granulator
Wood Door Vacuum Laminating Machine
Environmental Protection Equipment
Waste Gas Treatment Equipment.
Dust Removal Equipment
Plastic Injection Molding Machine
Plastic Injection Molding Machine
Plastic Blow Molding Machine